Are you tired of looking at the piles of brush in your yard and not knowing what to do with them? Do you wanna get rid of them but don't know how? Well, you're in luck! At Phil's Tree Service Seacoast, we're the best brush chipping service in Lee, NH, and we're here to help you!
A storm can leave your yard looking like a mess. Tree limbs and branches everywhere leave all over the place. It can be overwhelming, and you may not know where to start. That's where we come in! We have the experience and expertise to handle any size job. But in case you're still not convinced, here are more reasons why you should choose us!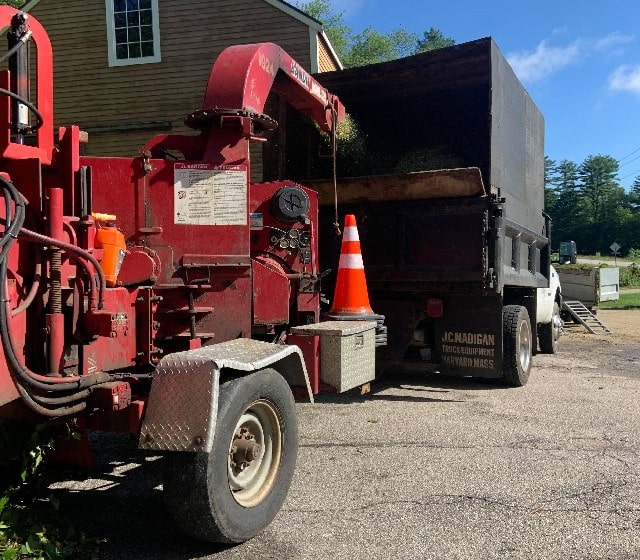 When Should You Get A Brush Chipping Service?
After a big storm, getting rid of all the broken branches and debris in your yard as soon as possible is important. Not only does this help prevent any further damage to your property, but it also keeps your family safe. Walking around on a lawn full of branches is not only dangerous, but it's also a trip hazard.
Now that you know why brush chipping is important let us tell you about our service and what sets us apart from the competition.
What Differentiates Us?
Experience
We've been in business for over ten years, and in that time, we've built up a reputation for being the best of the best.
Certified
Our certified professionals have a degree in forestry and are experienced in storm clean-ups
High-Quality Work
We pride ourselves on our high-quality workmanship and always put the customer first.
Fair Prices
Economical rates without compromising quality – that's our motto!
At Phil's Tree Service Seacoast, we're not just good at what we do—we're certified, insured, and have a wealth of experience:
Our team comprises certified arborists with a degree in Forestry. This way, you can validate our knowledge and skills in handling storm-damaged trees.
We're fully insured, which gives our clients peace of mind knowing they're covered should anything unforeseen occur. It's just one more way we put our clients' needs first.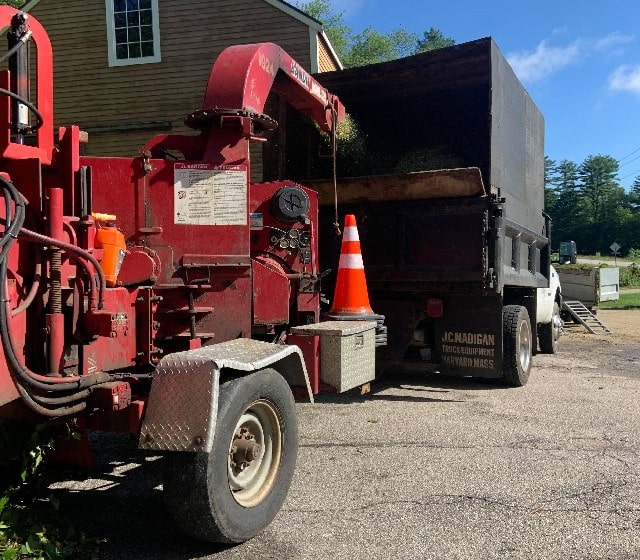 With years of experience serving the Madbury, NH, area, we're no strangers to the unique challenges that local trees can present. Our deep understanding of the local environment allows us to provide the best possible tree removal services.
The Best Brush Chipping Services in Lee, NH
These are just some reasons we're the best brush chipping company in Lee, New Hampshire. If you're looking for a brush chipping service in Lee, NH? Look no further than us. For over 10 years, we have provided high-quality workmanship at economical rates. Our certified arborist has a degree in forestry, so you can be sure that your trees will be handled with the utmost care and expertise. Contact us today for a free estimate!
What are you waiting for? Contact Phil's Tree Service Seacoast today to start your brush chipping project! We will be happy to provide you with a free estimate.
We offer the best services. Don't believe us? Hear from real people!
Phil did an amazing job removing a large dead oak tree that was very close to the house. He was safe, friendly, reliable, and competitively priced. I was impressed with how wonderfully clean he left the surrounding area. One would have never known a tree was removed. We will definitely use him in the future!
Phil was quick to assess and provide estimates for two separate instances of a down tree. In both cases, the trees fell into my neighbor's yard. Phil and his team were thoughtful in their approach, extremely organized, and left the areas spotless. They took great care not disrupt the surrounding yard. Their job was so well-executed, it even cost less than the estimate! I highly recommend Phil's Tree Service!