Tree Pruning in Durham, NH
Are overgrown branches looming over your Durham roof? As a homeowner, you know that this can represent a safety concern and also decline the health of your trees. It's frustrating, and honestly, you shouldn't have to deal with this.
At Phil's Tree Service Seacoast, we understand your concerns. With over ten years of experience, we know how to combat these issues and bring out the best in your trees. We're here to take the stress off your shoulders and make your yard thrive with our professional tree pruning service in Durham, NH!
Pruning is a crucial aspect of tree care that involves removing specific branches or stems to benefit the whole plant. Let's delve into three key advantages of tree pruning:
Health
Regular pruning can prevent diseases and pests from infesting the tree. It removes dead or dying branches that could harm the tree if left alone.
Safety
Overgrown or loose branches can pose a safety hazard. Pruning your trees reduces the risk of falling branches that could cause injury or damage to your property.
Aesthetics
Pruning also helps to maintain the natural form and structure of the tree. It enhances the plant's appearance and complements your landscape.
Trust Us for Expert Tree Pruning
Phil's Tree Service Seacoast has served the Durham, NH, community with top-notch tree pruning services for over a decade. Our experience and commitment are unmatched. Here's what sets us apart:
10+ Years Of Experience
With over a decade in the field, we've honed our skills in pruning trees and have a deep understanding of the best practices to ensure their health and longevity.
Certified With a Degree in Forestry
Our team is not only experienced but also educated. We're certified with a degree in forestry, which equips us with specialized knowledge in tree care.
Owned & Operated by a Full-Time Fireman
Our service is rooted in duty and care for the community. We understand the significance of safety and apply this principle in every tree care service we provide.
Your Path to Greener, Healthier Trees
Don't let overgrown branches or declining tree health cause you unnecessary stress. Enjoy the peace of mind that comes from knowing your trees are in the hands of experts. At Phil's Tree Service Seacoast, we make your trees—and your satisfaction—our top priority.
Ready To Experience Our Expert Tree Pruning Service In Durham, Nh? Here's How To Get Started: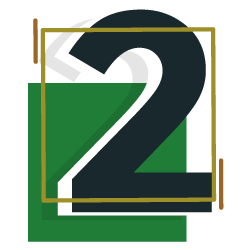 Our team will arrive at your property and provide a free quote.
Once you approve the quote, we'll take care of the rest with our professional tree-pruning solutions.
We offer the best services. Don't believe us? Hear from real people!