About Our Tree Company In Lee, NH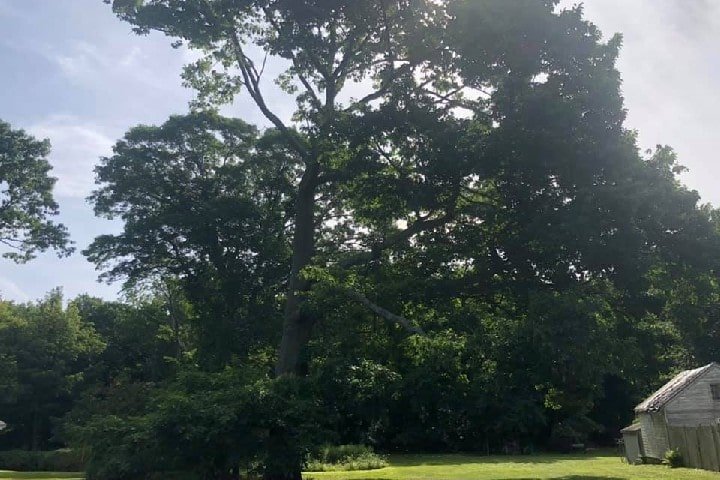 22 years ago, in the city of Keene, my grandfather Philip Sr., who was also a full-time firefighter, started this company with the main motive to facilitate people's lives with his accuracy, dedication and professionalism. In April 1988, we lost him in a tragic tree accident thus, haunting the business. It wasn't until 2001 when my father, an on-call firefighter, Philip Jr, officially opened "Phil's Tree Service" in Keene, NH, with the same core set of values.
The company took off and quickly grew to be the largest tree service in the monadnock region. He worked tirelessly and endlessly to build a business based on the same ideals which the company holds even to this day!
Phil's Tree Service Seacoast is a tree service owned and operated by a full-time fireman. We offer fast response and emergency tree care services, including tree removal, tree trimming, storm clean up, brush chipping, and tree evaluation, and more.
Being in the industry this long has helped us gain the accuracy, expertise and knowledge required to provide reliable tree removal services. Phil's Tree Service Seacoast holds itself to the highest standard of professionalism, integrity, honesty, dedication, and communication. We take great pride in the tree services we provide and always put customers first. Our process is streamlined, efficient, and thorough. Consequently, our rates are competitive and reasonable.
Certified
With Degree in Forestry
100% Free
No-Obligation Quote
Safety First

: The Best Choice in Tree Services
We own the proper equipment whilst utilising the most modern techniques to protect your lawn from damage heavy vehicles can cause.
So, are you tired of spending hours worrying about that tree in the backyard falling onto your home?
CALL US TODAY AND LET US TAKE CARE OF THAT TREE
We offer the best tree care services. Don't believe us? Hear from the real people!
Phil did an amazing job removing a large dead oak tree that was very close to the house. He was safe, friendly, reliable, and competitively priced. I was impressed with how wonderfully clean he left the surrounding area. One would have never known a tree was removed. We will definitely use him in the future!
Phil was quick to assess and provide estimates for two separate instances of a down tree. In both cases, the trees fell into my neighbor's yard. Phil and his team were thoughtful in their approach, extremely organized, and left the areas spotless. They took great care not disrupt the surrounding yard. Their job was so well-executed, it even cost less than the estimate! I highly recommend Phil's Tree Service!
At Phil's Tree Service Seacoast, we pledge to preserve your property and leave it in pristine condition. We pledge to save and preserve the natural environment as we strive to leave no sign of our presence except the tree that's been taken down! We guarantee to be competitive in both work qualities and the budget to suit your requirements best.
We help you safely remove hazardous trees and eliminate risks! Rely on us for safe and systematic tree removal.