Property management can be a difficult job. Trees can look nice, but sometimes they need to be cut down or have their branches trimmed back. In Lee, NH, these aren't just tasks on a to-do list, but steps toward achieving a safe and appealing property.

At Phil's Tree Service Seacoast, we understand these limitations. With tree removal in Lee, NH, we transform daunting tasks into seamless experiences. Tree service means more than just doing physical work. It also includes dealing with the worries that come with possible dangers. So why wait?
Certified
With Degree in Forestry
100% Free
No-Obligation Quote
Eliminating Tree Dangers: Your Safety, Our Priority
It's about making the process as safe and efficient as possible. This service ensures large trees are removed without causing damage to your property, preserving the integrity of your space.
Maintain aesthetics and promote healthy growth. By ensuring your trees are pruned correctly, you're investing in their longevity and enhancing the overall health of your landscape.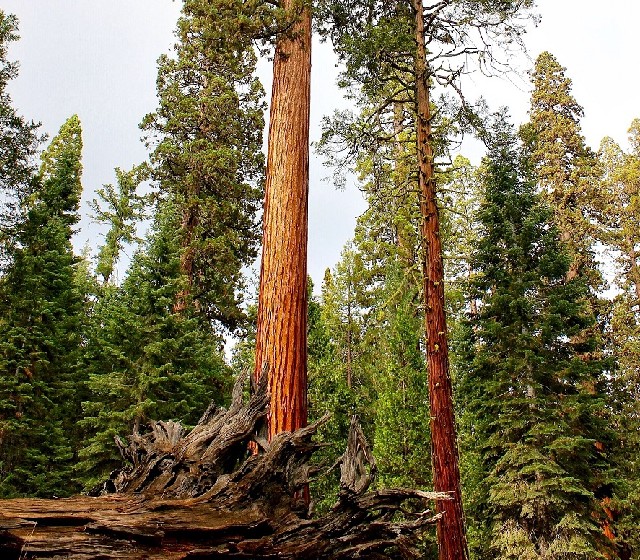 With this service, you're getting an assessment and a detailed understanding of your trees' well-being. This service empowers you with knowledge, helping you make informed decisions about your landscape's future.
It isn't just about tidying up; it's about restoring a sense of normalcy and safety property. It's about helping you move past the storm, literally and figuratively.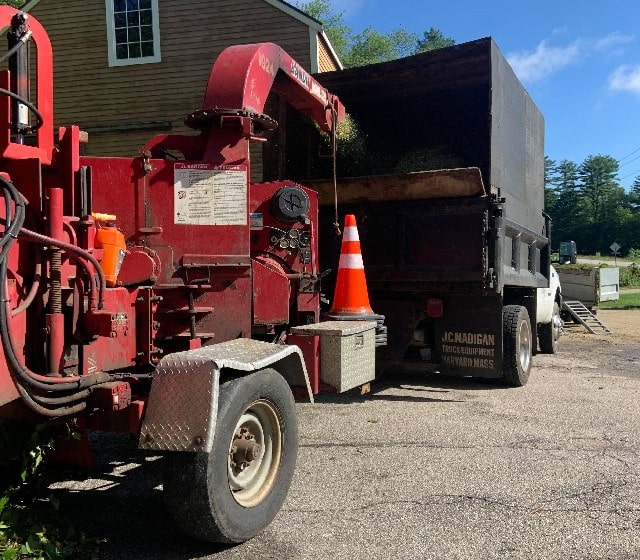 Recycle nature responsibly and turn tree debris into useful mulch for your garden, contributing to a sustainable environment right in your backyard..
Steps to Access Our Services

Step 1: Assess Your Needs
First, take a moment to assess your property. Identify the trees that need removal, pruning, or health evaluation.
Step 2: Contact Us
Once you've identified your needs, reach out to us. Our team of professionals is ready to provide comprehensive tree services tailored to your specific requirements.
Step 3: Schedule a Service
After discussing your needs, schedule a service at a time that suits you. Our team will arrive promptly, equipped to handle your tree concerns efficiently and safely.
Affordable Tree Removal Services In Lee, NH:

Say Goodbye To Your Tree Troubles Today!
No one deserves the stress of tackling tree troubles alone. At Phil's Tree Service Seacoast, we understand you and transform burdens like tree removal and tree pruning in Lee, NH into smooth experiences. We're not just handling tasks; we're easing the emotional load. Don't let tree issues hold you back. With us, you can say goodbye to your tree problems. Your landscape dreams are within reach. Let us help you realize them.
We offer the best services. Don't believe us? Hear from real people!
Phil did an amazing job removing a large dead oak tree that was very close to the house. He was safe, friendly, reliable, and competitively priced. I was impressed with how wonderfully clean he left the surrounding area. One would have never known a tree was removed. We will definitely use him in the future!
Phil was quick to assess and provide estimates for two separate instances of a down tree. In both cases, the trees fell into my neighbor's yard. Phil and his team were thoughtful in their approach, extremely organized, and left the areas spotless. They took great care not disrupt the surrounding yard. Their job was so well-executed, it even cost less than the estimate! I highly recommend Phil's Tree Service!
At Phil's Tree Service Seacoast, we pledge to preserve your property and leave it in pristine condition. We pledge to save and preserve the natural environment as we strive to leave no sign of our presence except the tree that's been taken down! We guarantee to be competitive in both work qualities and the budget to suit your requirements best.
We help you safely remove hazardous trees and eliminate risks! Rely on us for safe and systematic tree removal.