Tree Services in
Durham, NH
Do you need help removing a tree from your property? Whether for safety or aesthetics, removing your trees isn't always as simple as one might think. This job is physically demanding and potentially dangerous and requires specialized tools and skills to ensure it's done right. You deserve that peace of mind!

Phil's Tree Service Seacoast is here to help! Our New Hampshire's top-rated tree company has over two decades of experience caring for local properties. You can trust our expertise! We understand you want to achieve a safe, quick, and efficient tree removal, so you can count on us for the job. Don't hesitate to contact us for a smooth tree-removing experience!
Certified
With Degree in Forestry
100% Free
No-Obligation Quote
Compliment Your Tree Removal With Our Other Expert Services in Durham, NH
If you haven't hired tree services for your property in a while, you probably need more than just tree removal. With our expert services, you can handle anything your trees need to ensure a safe and healthy landscape. Here are some of the tree services we offer in Durham, NH:
Rest assured, we'll handle the tree removal with safety and efficiency, enhancing both property safety and aesthetics.
If a recent storm is responsible for your hazardous tree, chances are the damage goes beyond that. With our storm cleanup services, you can remove all debris and ensure your other trees don't harm anyone.
After a removal service, you should consider trimming your remaining trees. Our team of professionals can do the job quickly and efficiently, restoring a safe and attractive landscape.
Consider our crane-assisted services to ensure tree removal is extra-safe. With the help of a heavy-duty crane, you can quickly remove your tree from your property with minimal damage.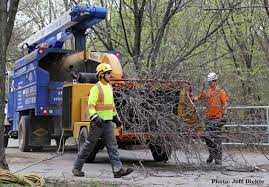 Tree removal can leave you with a lot of debris. Our brush chipping services will eliminate all the waste quickly and effectively, leaving you with a neat environment.
We understand you love your trees, and removal might be the last thing you want to do. To ensure your trees are growing healthy and strong, let us provide you with our tree health consultation services. Your trees will thank you!
You Can Trust Our Commitment to Safety
We understand that removing a tree, especially one that's old and big, can make you nervous. After all, if something goes wrong, it could cause damage to your property and those in it. With Phil's Tree Service Seacoast, you won't have to worry about that. Your safety is a top priority, and with our tools and expertise, we'll ensure no damage to your property
We offer the best services. Don't believe us? Hear from real people!
Phil did an amazing job removing a large dead oak tree that was very close to the house. He was safe, friendly, reliable, and competitively priced. I was impressed with how wonderfully clean he left the surrounding area. One would have never known a tree was removed. We will definitely use him in the future!
Phil was quick to assess and provide estimates for two separate instances of a down tree. In both cases, the trees fell into my neighbor's yard. Phil and his team were thoughtful in their approach, extremely organized, and left the areas spotless. They took great care not disrupt the surrounding yard. Their job was so well-executed, it even cost less than the estimate! I highly recommend Phil's Tree Service!
Hire Our Tree Removal Services To Guarantee Top-Notch Results
As a property owner, keeping your trees in shape is essential. That way, you won't have to worry about costly or dangerous damages. You deserve to live and work in a safe, attractive, and comfortable environment. With Phil's Tree Service Seacoast by your side, you can count on us to make this happen. Our tree service in Durham, NH, is the perfect solution for your property's needs.
We help you safely remove hazardous trees and eliminate risks! Rely on us for safe and systematic tree removal.
If you don't care for your trees properly, you may risk them falling on your property. Don't let this happen! Instead, hire Phil's Tree Service Seacoast to remove and take care of your trees safely and quickly. Contact us today and ensure a safe space for you and those around you.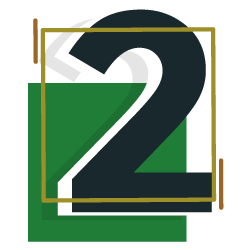 2. Discuss your needs: We'll listen to you and suggest a tree removal plan tailored to your property and budget.
3. Schedule our services: Once everything is set, we'll come to your property and do the job!
We provide you with an estimate so that you can make the best decision for your budget.