Tree Removal After Storm Damage In Lee, NH
Emergency Tree Removal

and

Property Cleanup Services

After Storm Damage
Nature is unpredictable, and the aftermath of a storm is bizarre! Our team is well-equipped to help get rid of all that post-storm debris so you can carry on with your life uninterrupted!
Though mature trees are reasonably resilient in nature and are able to withstand all types of extreme weathers, there are several instances when we see these trees surrender to the forces of Mother Nature. The aftermath of these severe and destructive storms are peculiar. More than often the harsh damages caused by these storms are not limited to just trees. In these situations, homeowners face a predicament. After such a storm has passed one might see major cracks in tree trunks and branches that are broken along with fully or partially uprooted trees!
Hazardous Situations One Might Get Into After A Severe Storm:
Phil's Service Seacoast offers emergency storm damage tree removal to help homeowners recover from any damage almost immediately. We help resolve safety issues and begin the process of helping you return to your daily routine as soon as possible with minimal inconvenience or disruption.
Services Included In Our Plan:
Regardless of the extent of devastation we come to your rescue to address any ongoing personal safety risks as soon as possible. Phils Tree Service Seacoast is determined to provide a solution for all your tree removal and repair related issues. We resolve emergency situations and help recover your property faster and provide preventative tree care to help avert unnecessary damage after storms. So, rely on us and leave the work in the hands of our experts and let the team of Phil's Tree Service address and assess the damage.
Phil did an amazing job removing a large dead oak tree that was very close to the house. He was safe, friendly, reliable, and competitively priced. I was impressed with how wonderfully clean he left the surrounding area. One would have never known a tree was removed. We will definitely use him in the future!
Trees are an asset to your landscape; however, more than often, uncontrollable situations require that a tree be taken down.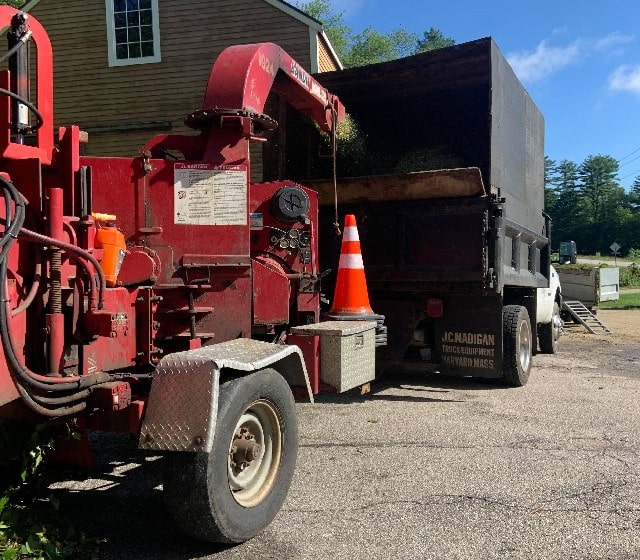 We help you add more usable space in your yard and make it look more appealing to look at after tree trimming and removal.
At Phil's Tree Service Seacoast, we pledge to preserve your property and leave it in pristine condition. We pledge to save and preserve the natural environment as we strive to leave no sign of our presence except the tree that's been taken down! We guarantee to be competitive in both work qualities and the budget to suit your requirements best.
We help you safely remove hazardous trees and eliminate risks! Rely on us for safe and systematic tree removal.
We offer the best services. Don't believe us? Hear from real people!
John Hartshorne
April 30, 2023
Had a large pine tree with two main trunks that was splitting apart in a very unsafe way. Phil was recommended by a neighbor. Easy to contact, showed up on time to provide an estimate, professional and friendly attitude. Carried out the work exactly as requested and under the estimate. No mess, great to work with. Highly recommended.
Kelsey Drew
April 4, 2023
Phil's Tree Service did a fantastic job. We had a small job but they went above and beyond cleaning up and making sure the yard looked perfect before leaving. Highly recommend supporting this business and local firefighter
Ian Bier
February 11, 2023
Did what he promised, on time and reasonably priced
Annette Linehan
February 5, 2023
Phil is a great guy.Phil was great with my husband and I .we had a tree on our camper and thay did a great job taking it off my camper.I would recommend Phil's Tree Service to anyone. Thank you Guys!!!
Brian Kaiser
September 20, 2022
We used Phil's Tree Service this past Spring and were very satisfied. Phil and his team were able to make quick work of trimming several branches away from our home and even removal of a tree that had significant internal damage.
Michelle W.
August 26, 2022
I can't recommend Phil and his team enough! From our inquiry and estimate to removal and cleanup, Phil was professional and personable. He carefully reviewed our new property and provided an incredibly helpful analysis of what we need to have done now for safety reasons and a priority schedule for future projects. From his climbing de-limbers to his careful removal of a huge ash right next to the house and power lines, I was in awe of the team's skill and work ethic. And all for a fair price. Highly recommend!
Lindsay Delaney
August 22, 2022
Phil and his crew completed a tree removal job that surrounded our above ground pool. They were very careful and meticulous in their efforts to utilize precaution and safety at all times. True professionals. I was incredibly impressed with the work they did! Everything was left spotless after the job was complete. I would have thought a large amount of debris leftover in the pool would have been a product of the tree removal process but I was pleasantly surprised that wasn't the case! I would highly recommend Phil's Tree Service to anyone needing tree work done.
Christine Hughes
June 16, 2022
We have used Phil's Tree Service - Seacoast twice now. Will definitely keep his contact info handy. Super fast in responding, coming out for pricing and getting the job done!! They go above and beyond. Thank you so much!!
Jennifer Murphy
February 26, 2022
We had Phil come out to give us an estimate on a huge dead tree that was in close proximity to our house. His price was very reasonale so we moved forward with having the work done. He's personable, punctual, and professional. He's also very efficient. He had the tree down and all debris cleaned up in a flash. Highly recommend him for your tree needs!
Melanie Lanoie
February 25, 2022
Very professional! I had an issue with a large pine tree and called Phil up. I heard from him pretty immediately. His quote was reasonable and he was very nice. I would recommend Phils Tree Service to anyone who needs tree work done!