Fallen Tree Removal In Durham, NH
Are you worried about a tree that has fallen near your property after a storm? We understand how frustrating and overwhelming it can be. As property owners in Durham, NH, we know you want to clear the damage and return your property to its previous condition as quickly as possible.
At Phil's Tree Service Seacoast, we understand your situation. Dealing with storm aftermath shouldn't be complicated when you work with a reliable partner. With over 10 years of experience, you can trust our prompt and professional tree removal services in Durham, NH, to handle the mess. Let us help you now!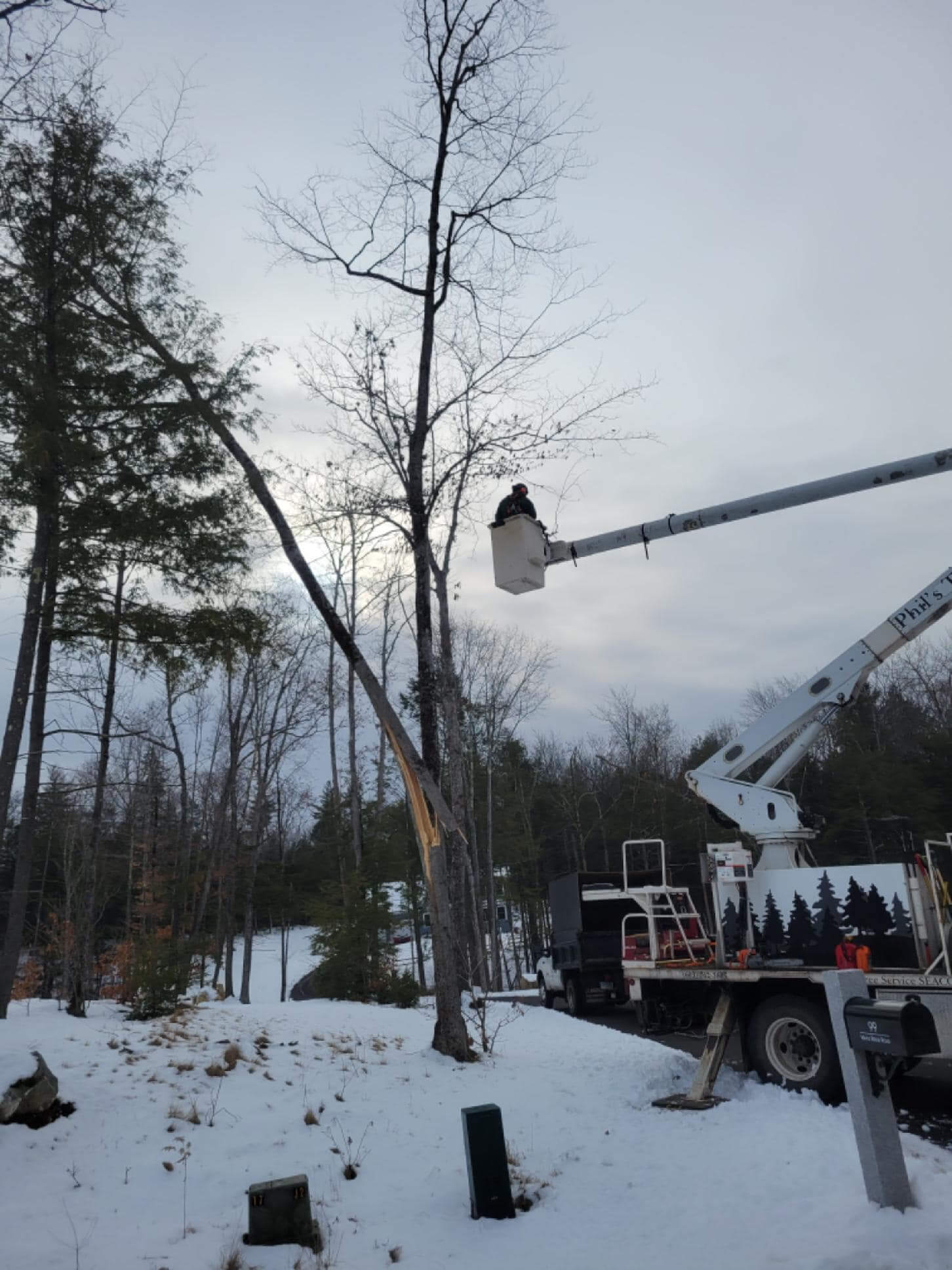 The Urgency Of Removing Fallen Trees
When storms strike, and trees topple, it's more than just a visual nuisance. It's a safety concern that demands immediate action. Fallen trees can compromise your house's structure, power lines, and public pathways. Don't risk your family's safety by overlooking your situation.
By working with a professional team, you'll eliminate all the dangers fallen trees represent. At Phil's Tree Service Seacoast, we are sure to assist you with emergency tree removal services. Count on us to promptly clean up the chaos of wild weather and confront the dangers directly.
Expertise Meets Commitment In Tree Removal
With Phil's Tree Service Seacoast, you're not just getting an emergency tree removal solution. Here are the perks of choosing us:
We're led by a full-time fireman, bringing expert knowledge in dealing with

fallen trees

near structures, power lines, and buildings.

We're committed to your satisfaction – we won't leave until every last bit of debris is cleared from your property.
Your 3-Step PlanHow To Get Rid Of Fallen Trees On Your Property
Here's how Phil's Tree Service Seacoast can help you regain control of your property:
1. Reach Out To Us
Fill out our contact form or call us. Let us know about the location and condition of the fallen tree.
2. Schedule An Assessment
Pick a time that works for you, and our team will swing by to evaluate the situation and provide a free quote.
3. Sit Back And Relax
We'll bring our specialized equipment and handle the tree removal efficiently and safely.
A Comprehensive Tree Service In
Durham, NH
We offer a complete range of services, including storm clean up, emergency tree removal trimming, and more.
Trees are an asset to your landscape; however, more than often, uncontrollable situations require that a tree be taken down.
We resolve safety issues and help you return to your daily routine as soon as possible with minimal inconvenience or disruption.
As a property owner, you might appreciate the balance between aesthetics and nature's health. We prune trees with precision, enhancing their beauty while promoting healthier growth.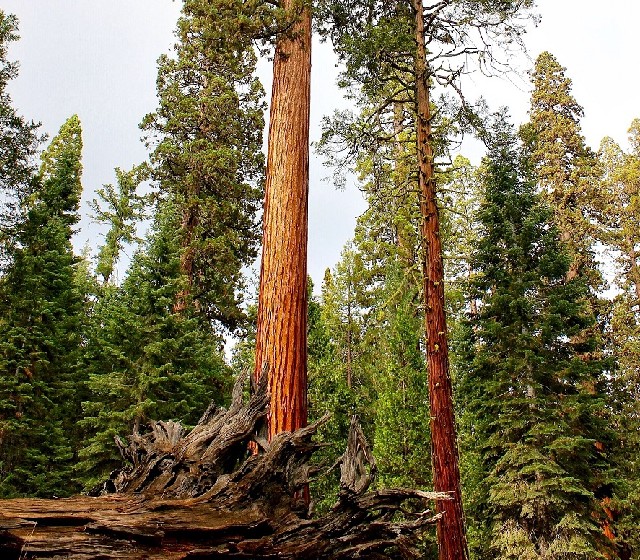 This service puts your mind at ease. You can trust us to provide expert advice on maintaining the health of your trees, ensuring a vibrant and thriving landscape for years to come.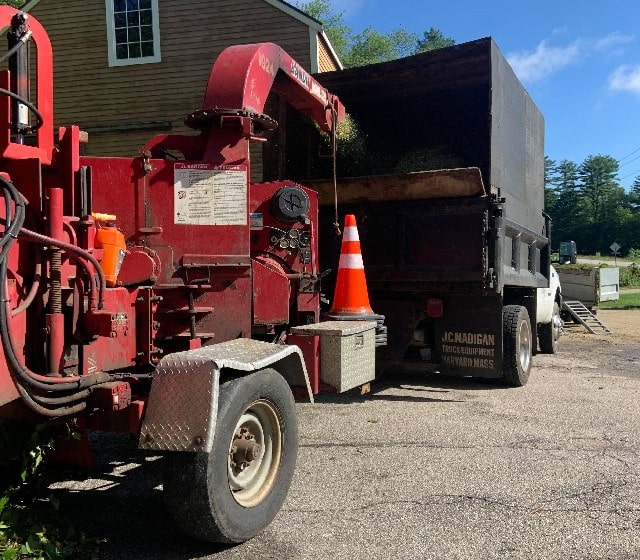 We help you add more usable space in your yard and make it look more appealing to look at after tree trimming and removal.
Our crane-assisted tree removal service offers a safe and efficient solution for those larger, more daunting trees. Your safety is our top priority, ensuring that even the most challenging tree removals are handled carefully.
Regain The Peace Of Your Property With Us
Avoid letting a fallen tree cause you and your neighbors more complications. You deserve a peaceful and beautiful property, free from reminders of stormy weather.
With Phil's Tree Service Seacoast, you can restore your property to its pre-storm glory. Our professional tree removal services in Durham, NH, ensure a swift and thorough clean-up. We will leave you with a clear, safe, and serene property again. Call us today!
We offer the best services. Don't believe us? Hear from real people!
Phil did an amazing job removing a large dead oak tree that was very close to the house. He was safe, friendly, reliable, and competitively priced. I was impressed with how wonderfully clean he left the surrounding area. One would have never known a tree was removed. We will definitely use him in the future!
Phil was quick to assess and provide estimates for two separate instances of a down tree. In both cases, the trees fell into my neighbor's yard. Phil and his team were thoughtful in their approach, extremely organized, and left the areas spotless. They took great care not disrupt the surrounding yard. Their job was so well-executed, it even cost less than the estimate! I highly recommend Phil's Tree Service!
Get Urgent Tree Assistance in Newmarket, NH, With Phil's Tree Service Seacoast
Dealing with a fallen tree is one of the most unexpected and stressful experiences any property owner can face. After all, broken trees aren't something you can take lightly and will require immediate removal. That's why Phil's Tree Service Seacoast is here to help. We understand how important safety is to you- let us help you restore it.
If you don't take quick action with a fallen tree, you're compromising your property's integrity and the people living and working in it. Don't take risks; contact Phil's Tree Service Seacoast now. Our technicians will make sure your property is safe again! 
2. Request a free estimate: We will provide a free, no-obligation estimate after a quick inspection of your property.
3. Schedule an appointment: We will start the job immediately once you approve the quote.