Professional Tree Service in Lee, NH
Call Phil's Tree Service and schedule your free estimate, let us trim away your problems.
We offer a complete range of services, including storm clean up, emergency tree removal trimming, and more.
Trees are an asset to your landscape; however, more than often, uncontrollable situations require that a tree be taken down.
We resolve safety issues and help you return to your daily routine as soon as possible with minimal inconvenience or disruption.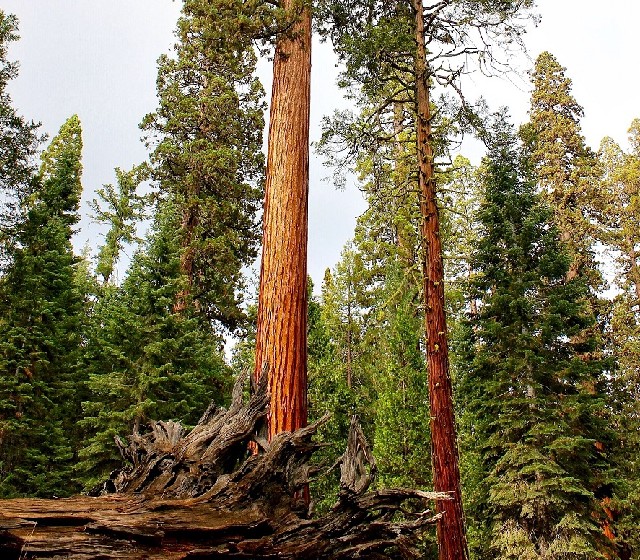 Improve the appearance, vitality, aesthetics and safety of your entire landscape. We evaluate your tree health and guide you on preventative treatment with routine monitoring.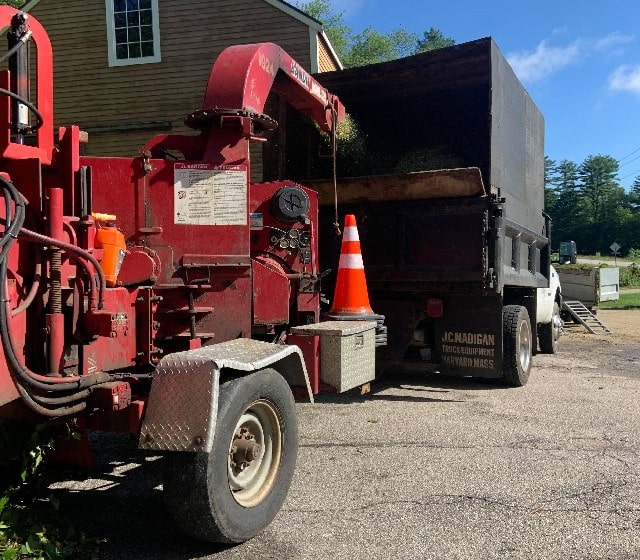 We help you add more usable space in your yard and make it look more appealing to look at after tree trimming and removal.
The crane tree removal crew will survey the site upon arrival and during their pre-work meeting, they will determine the best area for the crane to be set up. Multiple factors will be taken into consideration. Elevation/grade changes, overhead obstacles, etc.
Phil's Tree Service Seacoast is a tree service owned and operated by a full-time fireman. 
We are dedicated to providing a complete range of tree services including, tree removal, tree trimming, storm clean up, brush chipping, tree evaluation, and more.
Being in the industry this long has helped us gain the accuracy, expertise, and knowledge required to provide reliable tree removal services. Phil's Tree Service Seacoast holds itself to the highest standard of professionalism, integrity, honesty, dedication, and communication. We take great pride in the services we provide and always put customers first.
Certified
With Degree in Forestry
No-Obligation Quote
Free Estimates
A Comprehensive
Range of Services
We offer a complete range of services, including storm clean up, emergency tree removal, trimming, and more. Phil's Tree Service Seacoast has always ensured to deliver premium customer service as we uphold the highest standards of professionalism and dedication. We employ qualified staff who are consistent and always up to date on the best practices for our environment.
With Experience, Equipment, and Expertise,
We Are The Best In Town!
Prompt Service
We make thorough plans and schedules which enable us to offer the finest tree removal services within the time frame we have promised.
Top-Notch Fleet Of Equipment
We own a top-notch fleet of equipment for tree removal, tree trimming, storm clean up, brush chipping, and more.
Safety First
We follow safe practices, ensure the safety of those working and living on and around the property.
What Can We
Help You

With?
With over ten years of experience, Phil's Tree Service Seacoast has built a reputation as one of the most knowledgeable, experienced, and affordable companies in the Lee, New Hampshire area. We aid our clients in all kinds of tree services ranging from tree removal, trimming, storm clean up to brush chipping, tree health consultation, and evaluation.
We have an ever-growing fleet of equipment, including a bucket truck, chipper, dump truck, and mini skid steer, which prepares us to take up any task, big or small, and ace it.
We offer the best services. Don't believe us? Hear from real people!
Phil did an amazing job removing a large dead oak tree that was very close to the house. He was safe, friendly, reliable, and competitively priced. I was impressed with how wonderfully clean he left the surrounding area. One would have never known a tree was removed. We will definitely use him in the future!
Phil was quick to assess and provide estimates for two separate instances of a down tree. In both cases, the trees fell into my neighbor's yard. Phil and his team were thoughtful in their approach, extremely organized, and left the areas spotless. They took great care not disrupt the surrounding yard. Their job was so well-executed, it even cost less than the estimate! I highly recommend Phil's Tree Service!
At Phil's Tree Service Seacoast, we pledge to preserve your property and leave it in pristine condition. We pledge to save and preserve the natural environment as we strive to leave no sign of our presence except the tree that's been taken down! We guarantee to be competitive in both work qualities and the budget to suit your requirements best.
We help you safely remove hazardous trees and eliminate risks! Rely on us for safe and systematic tree removal.