Tree Removal
In Barrington, NH
Are you worried about a potentially dangerous tree on your property? Have you considered what's the safest route to handle it? Tree removal can be a delicate and complex job that requires precision to ensure the site remains safe for everyone. You should have peace of mind that no one will get hurt. Hiring professional services can help you ensure that!

If you're in Barrington, NH, look no further than Phil's Tree Service Seacoast! With over two decades of experience, our business provides crane-assisted tree removal for optimal safety. We understand you're concerned about your property's integrity, but rest assured that no damage will come to it. Let our team provide the tree removal services your home or business needs!
Tree Removal With a Crane: The Optimal Solution To Complex Removal Tasks
At Phil's Tree Service Seacoast, we understand that tree removal can be a tricky job. The crane-assisted method is the best solution to complex crane removal tasks since it allows us to safely and quickly remove trees from your site without damaging nearby structures or risking anyone's safety.

Whether the tree is in a hard-to-reach spot or near structures or power lines, we have the right equipment to do the job safely. Our crane-assisted tree removal service is tailored to your needs and concerns, so rest assured that your property's integrity will be a priority.
A Comprehensive Tree Service In
Nottingham, NH
We offer a complete range of services, including storm clean up, emergency tree removal trimming, and more.
Trees are an asset to your landscape; however, more than often, uncontrollable situations require that a tree be taken down.
We resolve safety issues and help you return to your daily routine as soon as possible with minimal inconvenience or disruption.
As a property owner, you might appreciate the balance between aesthetics and nature's health. We prune trees with precision, enhancing their beauty while promoting healthier growth.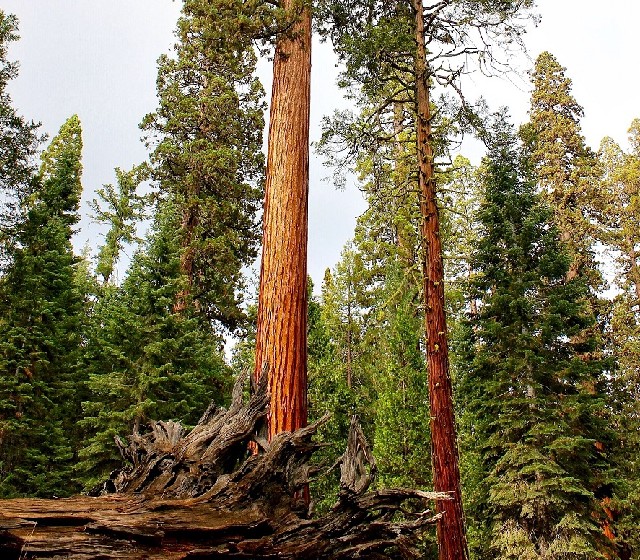 This service puts your mind at ease. You can trust us to provide expert advice on maintaining the health of your trees, ensuring a vibrant and thriving landscape for years to come.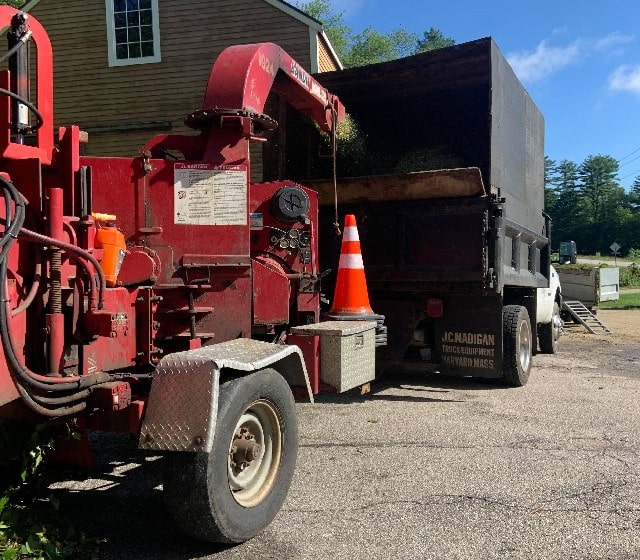 We help you add more usable space in your yard and make it look more appealing to look at after tree trimming and removal.
Our crane-assisted tree removal service offers a safe and efficient solution for those larger, more daunting trees. Your safety is our top priority, ensuring that even the most challenging tree removals are handled carefully.
Work With a Qualified And Friendly Team
Regarding your property's safety and security, you want to ensure you're dealing with qualified professionals. Our team of tree care experts has decades of experience in crane-assisted tree removal, meaning that we have the knowledge and expertise required for any situation.
We also work with cutting-edge equipment at an affordable rate to ensure your property remains secure without breaking the bank. If you're looking for a friendly team that can guarantee you the utmost quality and safety standards, you've come to the right place.
Areas We Serve In New Hampshire
| Barrington
We offer the best services. Don't believe us? Hear from real people!
Phil did an amazing job removing a large dead oak tree that was very close to the house. He was safe, friendly, reliable, and competitively priced. I was impressed with how wonderfully clean he left the surrounding area. One would have never known a tree was removed. We will definitely use him in the future!
Phil was quick to assess and provide estimates for two separate instances of a down tree. In both cases, the trees fell into my neighbor's yard. Phil and his team were thoughtful in their approach, extremely organized, and left the areas spotless. They took great care not disrupt the surrounding yard. Their job was so well-executed, it even cost less than the estimate! I highly recommend Phil's Tree Service!
Looking For Outstanding Tree Crane Services in Barrington, NH? Call Our Team!
If you own a property with many old trees, there's nothing scarier than watching them deteriorate or grow too close to power lines and structures. After all, you worry about your property and those inside it. But you don't have to worry anymore! At Phil's Tree Service Seacoast, we provide the crane-assisted tree removal you need to guarantee everyone's safety.
You risk your safety and property if you attempt to remove a complicated tree without the right equipment. Don't take chances — trust Phil's Tree Service Seacoast professionals for a safe and efficient tree removal process. Contact us today to get started!
3. Sit back and relax: Trust our team to handle the rest. Our experts will be there on time, ready to start working on your tree removal needs!