Outstanding Tree Pruning Services in Durham, NH
Tree pruning is essential for keeping trees healthy and attractive. Failure to prune can cause various problems, such as pests and diseases, that will damage or even kill your tree. If you decide to take on this task yourself, you must be aware of the risks involved, such as damaging the tree or getting injured. That is why it's always recommended to call a professional like Phil's Tree Service Seacoast for this job.
Phil's Tree Service Seacoast is a reputable company that offers tree pruning and trimming services in Durham, NH. We have the knowledge and expertise to identify any potential problem and safely remove dead/damaged branches while keeping the tree's natural shape and size. Don't'' settle for less! You deserve efficient solutions and reliable services without worrying about poor-quality results. Let us help you maintain and beautify your trees without hassle. Give us a call to get started!
How Does The
Tree Pruning Process

Work?
At Phil's Tree Service Seacoast, we use a systematic approach to prune your trees. We assess the tree for potential problems, such as disease or pests. Once identified, we will remove dead/damaged branches and limbs while maintaining the natural shape and size of the tree. Our team also monitors the health of your trees, ensuring that they are developing correctly and growing in the right direction. We also advise how to care for your trees and suggest appropriate treatments when necessary.
Benefits Of
Pruning Trees

By Professionals
Pruning is essential for improving tree structure and promoting growth. Regular pruning helps reduce the risk of disease by removing dead branches and improving airflow, which in turn helps to reduce the risk of pests and diseases. Proper pruning techniques also help enhance the overall health of your trees by maintaining their natural form and size.
We take pride in our commitment to customer satisfaction at Phil's Tree Service Seacoast. Our team is dedicated to providing superior quality services that exceed your expectations. We strive to ensure you are happy with the results and that all your trees are in peak condition!
Ready To See The Difference
Professional Tree Pruning

Makes?
If you need help prune your trees, Phil's Tree Service Seacoast is here to help! Our three-step process makes it easy to get started. All you need to do is the following:
Are You Worried Dead Branch Might Damage Your Property? Don't worry!
Phil's Tree Service Seacoast

is Here To Help!
Tired of worrying about falling branches or tree limbs? Phil's Tree Service Seacoast can help you with that. You shouldn't risk your safety by attempting to remove dead branches or limbs yourself. Let our team of experienced professionals take care of pruning your apple trees. We will assess the tree, identify potential problems, and suggest appropriate treatments when needed.
Avoid working with unreliable contractors, as these can damage your trees or leave you unsatisfactory results. With Phil's Tree Service Seacoast, you can trust that you are in good hands. No hidden fees, no surprises – just quality services tailored to your needs.
Phil did an amazing job removing a large dead oak tree that was very close to the house. He was safe, friendly, reliable, and competitively priced. I was impressed with how wonderfully clean he left the surrounding area. One would have never known a tree was removed. We will definitely use him in the future!
We help you safely remove hazardous trees and eliminate risks! Rely on us for safe and systematic tree removal service.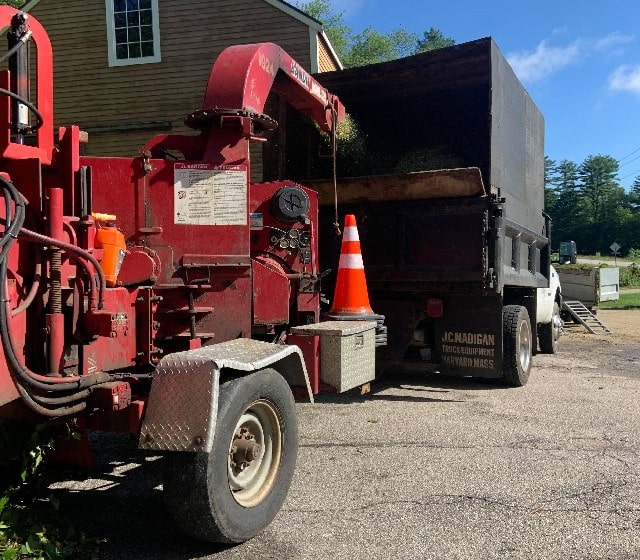 We help you add more usable space in your yard and make it look more appealing to look at after tree trimming and removal.