Trustworthy Tree Pruning Services In Stratham, NH
Having healthy and beautiful trees on your property is a source of pride for multiple homeowners in Stratham, NH. But it can take more than just watering and fertilizing to maintain your trees' health, beauty, and safety. That is why hiring professional tree pruning services is paramount to ensure that your trees are properly cared for by experienced arborists. At Phil's Tree Service Seacoast, we're a reputable tree company in Stratham, NH, that has helped hundreds of homeowners with their tree needs.
We understand the importance of having well-maintained trees on your property. We aim to help homeowners keep their landscapes in good shape without compromising their safety or budget. You shouldn't have to deal with the tension and stress of worrying about dead branches hanging dangerously over your home or driveway. You deserve to have a healthy and strong landscape without dreading potential accidents. So why take chances? Call us and get a free quote!
Benefits of Getting
Professional Tree Pruning Services
Tree pruning is a process by which excess branches, stems, and foliage are removed to ensure more balanced growth and to prevent unnecessary damage. Pruning helps create a healthier and more aesthetically-pleasing landscape while reducing the risk of potential hazards such as broken branches during storms. In addition, proper pruning improves air circulation and sunlight penetration, preventing diseases and promoting vitality for your trees.
Our experienced technicians use specialized techniques to ensure your trees' health while enhancing their safety. We can help you decrease the risk of falling branches and ensure all pruning is done precisely and accurately. We know that there are many options for tree pruning services, but the experience and skills of our technicians make us the top choice in Stratham, NH.
Contact Us For
Stellar Tree Pruning Services In Stratham, NH
At Phil's Tree Service Seacoast, we take pride in providing quality tree trimming services for homeowners in Stratham, NH. We aim to make sure our customers have a healthy, safe landscape with beautiful trees. Whether you need to prune fruit trees or pruning ornamental trees, we have the skills and expertise to handle any job. All you need to do is:
Keep Your Landscape Looking
Beautiful All Year Round
Do you want to be the envy of your neighbors? We can help make your landscape look lush and vibrant. Forget about long, tedious days spent trying to prune your trees incorrectly. Let our team of experienced and certified technicians take care of your trees so you can spend more time relaxing or doing the things you love.
Avoid working with unreliable contractors, as they could damage your trees and leave them looking worse than before. With Phil's Tree Service Seacoast, you can rest assured your trees will look beautiful and stay healthy for many years. Give us a call NOW, and let us take care of your trees!
Phil did an amazing job removing a large dead oak tree that was very close to the house. He was safe, friendly, reliable, and competitively priced. I was impressed with how wonderfully clean he left the surrounding area. One would have never known a tree was removed. We will definitely use him in the future!
We help you safely remove hazardous trees and eliminate risks! Rely on us for safe and systematic tree removal service.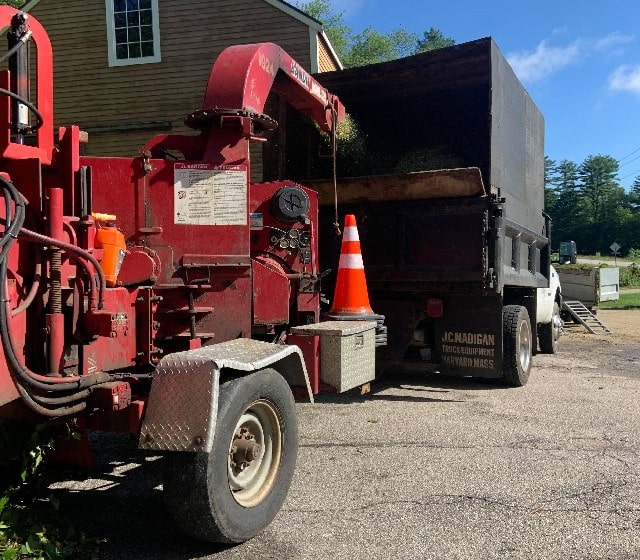 We help you add more usable space in your yard and make it look more appealing to look at after tree trimming and removal.