Tree Pruning in Barrington, NH
When your Barrington yard is decorated with big trees, you know the importance of maintaining their health and appearance. However, managing tree-related issues can be challenging. You might be dealing with overgrown branches, pests, or an unkempt look affecting your home's curb appeal.
At Phil's Tree Service Seacoast, we understand your concerns. Keeping your yard main focus in good shape shouldn't be difficult. Our expert team can help you with professional tree pruning services in Barrington, NH. We ensure your big plants are healthy, safe, and visually appealing.
Our Expert Pruning Solutions
Here at Phil's Tree Service Seacoast, we offer a comprehensive tree pruning service tailored to the unique needs of Barrington homeowners. Our experienced team understands the local climate and tree species, enabling us to provide effective and efficient services.
Whether you have a majestic oak that needs a trim or a fruit tree that requires careful pruning for optimal yield, we've got you covered. We work with precision and care, ensuring minimal disruption to your property and the utmost respect for nature.
The Benefits of Pruning Trees
Pruning trees is more than just improving their appearance. Here are some key benefits of it:
Improved Tree Health
Regular pruning eliminates dead or diseased branches, preventing the spread of disease and promoting healthier growth.
Enhanced Aesthetics
A well-pruned tree not only looks great but also adds value to your property. Our team will shape your trees to enhance their natural beauty and complement your landscape.
Increased Safety
Overgrown or weak branches can pose a safety risk. Our tree pruning service reduces this risk by removing these potential hazards, ensuring your property remains safe.
Take the Next Step Towards Healthier Trees
Don't wait for a neighbor to call, saying your trees are a safety hazard. With Phil's Tree Service Seacoast, you can enjoy a healthy and beautiful yard that enhances your property's appeal. Let us be your trusted partner for tree pruning service in Barrington, NH. Contact us today!
Ready To Give Your Trees The Care They Deserve? Here's How To Get Started With Phil's Tree Service Seacoast:
Reach out to us by filling out our contact form or calling us. Let us know about your trees and their condition.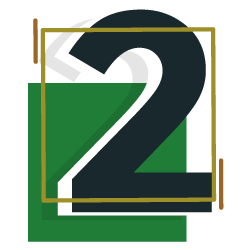 Schedule a time that works for you, and we'll visit your property to provide a free estimate.
Once you're happy with the quote, we'll bring our specialized equipment and start pruning your trees.
We offer the best services. Don't believe us? Hear from real people!