Reliable Tree Services In Newmarket, NH
Who doesn't love a landscape with lush, healthy trees? Trees are beneficial for many reasons – they provide animal habitats and food, supply oxygen to the environment, and create stunningly beautiful scenery. But keeping those trees in good shape requires more than just watering them – it takes careful maintenance from professionals like Phil's Tree Service Seacoast. We understand the importance of keeping trees healthy and beautiful at Phil's Tree Service Seacoast.
We offer tree removal services to homeowners, property owners, and businesses in Newmarket, NH. Our team is experienced at assessing and addressing any issue affecting your trees, from overgrown branches to invasive pests to fungus growth. You shouldn't have to deal with the hassle and danger of tackling these issues yourself. You deserve the peace of mind that comes with knowing your trees are in the hands of experienced professionals.
Why Should You Let Us
Take Care Of Your Trees

?
Phil's Tree Service Seacoast is a trusted name in Newmarket, NH. Our team specializes in efficient tree services designed to give your trees the necessary care. Some of the services we offer are the following:
Are you dealing with an old or dead tree that needs to be removed? We can take care of it for you safely.
Proper tree trimming and pruning is essential for the health of your trees, as it eliminates diseased and dead branches, allowing the healthier ones to thrive.
Not sure what to do with the mess left behind after trimming or pruning? We can turn it into usable mulch, so you don't have to worry about disposing of it yourself.
Has a storm left fallen branches and debris in your yard? We can clear it for you quickly so you can enjoy your property.
Do you suspect that there is something wrong with the health of your trees? Our team can assess them and provide recommendations on how to keep them healthy.
You're
3 Steps Away

From Getting The Beautiful Landscape You Deserve
At Phil's Tree Service Seacoast, we understand the value of proper tree care in enhancing property value and curb appeal. At Phil's Tree Service Seacoast, we are committed to providing reliable services that keep your trees looking their best. To get started, all you need to do is the following:
Experience The Difference

Phil's Tree Services Seacoast Offers Today!
There is nothing more satisfying than when your trees are in perfect shape. Let Phil's Tree Service Seacoast take the hassle out of keeping your trees beautiful and healthy. Forget about long hours of labor and the high equipment cost; we are well-equipped to handle all your needs. You don't have to worry about poor-quality results or hidden fees with us.
You deserve reliable tree services, that will make your property in Newmarket, NH look beautiful. Call us today for a free consultation, and let us show you how our expertise can transform the look of your landscape. We look forward to hearing from you soon!
Phil did an amazing job removing a large dead oak tree that was very close to the house. He was safe, friendly, reliable, and competitively priced. I was impressed with how wonderfully clean he left the surrounding area. One would have never known a tree was removed. We will definitely use him in the future!
We help you safely remove hazardous trees and eliminate risks! Rely on us for safe and systematic tree removal service.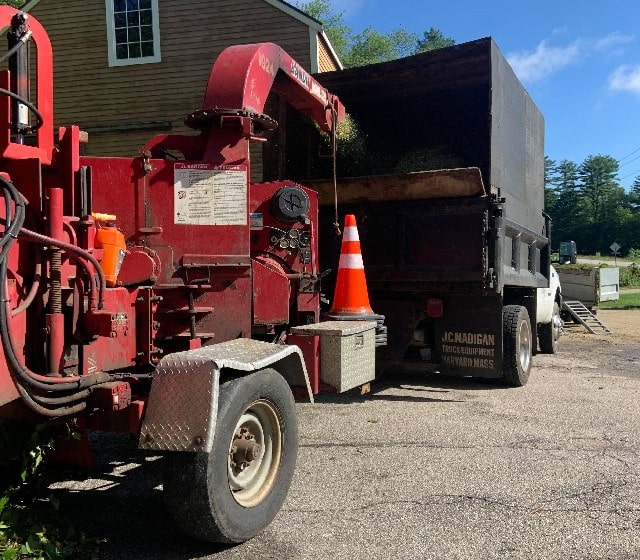 We help you add more usable space in your yard and make it look more appealing to look at after tree trimming and removal.