Professional Tree Removal Services In Stratham, NH
Trees are essential for the environment and provide numerous benefits. They help improve air quality, reduce noise pollution, conserve water, and increase property values. Unfortunately, there are times when trees must be removed due to disease or safety hazards. In such cases, it is important to call a professional tree removal company like Phil's Tree Service Seacoast to maintain healthy and beautiful landscapes. We're a reliable company in Stratham, NH that offers convenient tree services.
If you think your trees have been affected by disease or any other kind of damage, our team of certified arborists will gladly help you remove them. You don't have to worry about risking your safety; we have the right tools and equipment to do the job properly. You deserve the peace of mind of knowing your property is in good hands. With us, you don't have to worry about hidden fees, scams, or poor-quality results.
A Range of Tree Services That
Keep Your Lawn Healthy and Safe
In addition to tree removal, Phil's Tree Service Seacoast provides a range of other important services. Our mission is to help residents in the area keep their properties healthy and safe. That is why we are proud to offer the following services:
Do you think your trees are growing too tall? We can help you maintain the desired shape and avoid possible structural damage.
Are your tree branches growing in an unhealthy manner? We can get rid of dead or diseased branches to restore the beauty and health of your trees.
Do you need a way to quickly clear away excess brush, leaves, and other debris from your yard? Let us take care of it for you with our brush-chipping service.
Storms can cause a lot of destruction in terms of fallen branches and other debris. Our team has the experience to help you clean up after any storm with minimal hassle.
Do you need advice on maintaining healthy trees? We can provide comprehensive tree health consultations so you know exactly what to do.
Call The Experts Today and Get
The Best Tree Services

!
Forget about tedious processes and expensive fees. With Phil's Tree Service Seacoast, you can get the best tree services in Stratham, NH, in no time. Our team of experienced arborists will care for your trees with attention to detail and respect for your environment. All you need to do is the following:
Don't Wait Any Longer! Let Phil's Tree Service Seacoast Help You
Keep Your Landscape In Shape

!
Tired of dealing with trees that are unhealthy or unsafe? Look no further. Our certified arborists have the skills and tools to safely remove any tree without damaging your property. We'll ensure you get the best results and be amazed by our reliable services. Don't settle for poor-quality services when you can get the quality and convenience you need with Phil's Tree Service Seacoast.
We have been in this industry for many years, so you can trust us to provide exceptional services. Contact us today, and let us make your life easier! We offer competitive prices, so don't hesitate to contact us now!
Phil did an amazing job removing a large dead oak tree that was very close to the house. He was safe, friendly, reliable, and competitively priced. I was impressed with how wonderfully clean he left the surrounding area. One would have never known a tree was removed. We will definitely use him in the future!
We help you safely remove hazardous trees and eliminate risks! Rely on us for safe and systematic tree removal service.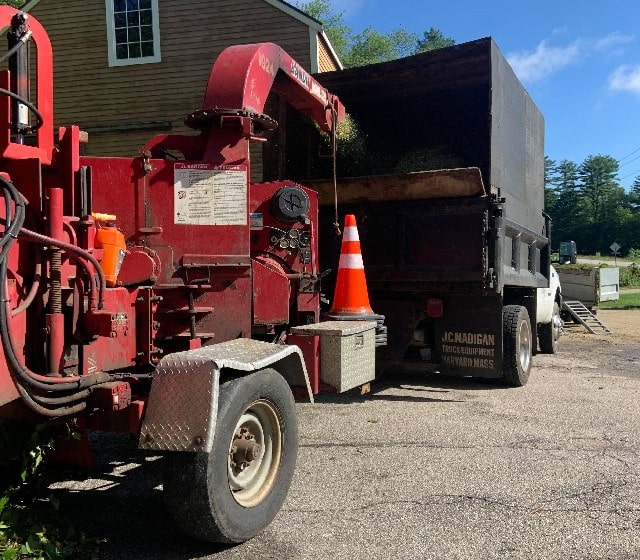 We help you add more usable space in your yard and make it look more appealing to look at after tree trimming and removal.