What Can A Tree Service Do?
Maintaining large properties and estates can be complex. With sprawling spaces, there is a lot to manage, including the trees on your property. That's why many people decide to trust professionals in the matter. After all, you deserve high-quality results and the peace of mind that everything looks great. But what can a tree service do? 
Call Phil's Tree Service Seacoast and find out! We understand you want the best for your trees, so we offer many services. From tree removal to pruning and maintenance, our professionally trained staff can handle everything. We've worked in many properties in New Hampshire, so you can trust our experience!
Choose The Best
Tree Service

For Your Property
We know that every property and situation is unique. That's why we provide various services so you can choose what's best in your scenario. Here are some of our top choices:
When you want to remove a tree, we can remove it safely and with minimal damage. If you notice that your tree has become diseased or presents a hazard, we can take care of it.
Keep your trees healthy and safe. When a tree is well-maintained, its structure will withstand bad weather conditions like winds and storms. Proper pruning keeps trees looking their best.
With our brush chipping services, you can eliminate debris in no time! We'll come to your property and grind up all the trees, stumps, limbs, and other materials cluttering your grounds.
When bad weather brings a mess to your property, we'll help clean up. We offer comprehensive storm damage services that allow us to take care of any debris and repair your trees as needed.
If you have trees with visible signs of disease or pests, we'll provide an evaluation to determine the best course of action and suggest treatments. That way, your trees will look great for years.
Ensure Your Trees Are Always in Top Shape With Our
Tree Services in New Hampshire
Nothing enhances your property's look as much as a well-maintained landscape. After all, your trees provide shade, beauty and contribute to the local environment. But with so much to do, it can be overwhelming to pick up tools and take care of your trees alone. Fortunately, you can rely on Phil's Tree Service Seacoast for high-quality services and results!
Just follow these steps to get high-quality tree services:
Whether dealing with the aftermath of a storm, a hazardous tree, or overgrowth, you can't leave your trees unattended. Otherwise, you'll be risking the safety of your family and property. You can ensure your trees are always in top shape with Phil's Tree Service Seacoast. Call us now, and let us help you with your tree services in New Hampshire.
Phil did an amazing job removing a large dead oak tree that was very close to the house. He was safe, friendly, reliable, and competitively priced. I was impressed with how wonderfully clean he left the surrounding area. One would have never known a tree was removed. We will definitely use him in the future!
We help you safely remove hazardous trees and eliminate risks! Rely on us for safe and systematic tree removal service.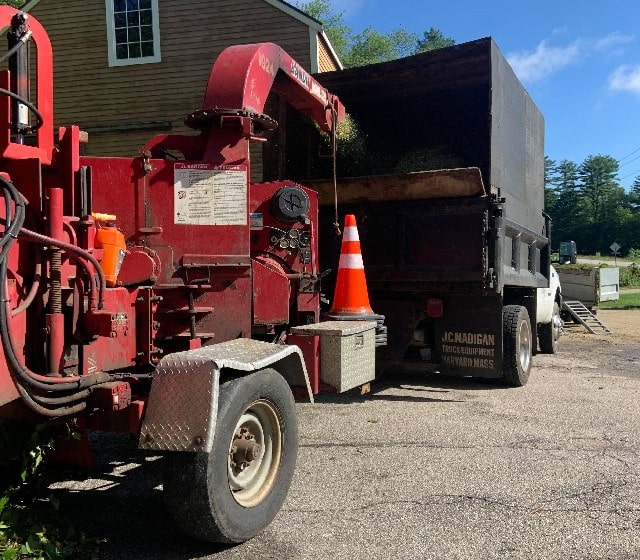 We help you add more usable space in your yard and make it look more appealing to look at after tree trimming and removal.